Changzhou BaoSheng Wood Industry CO., LTD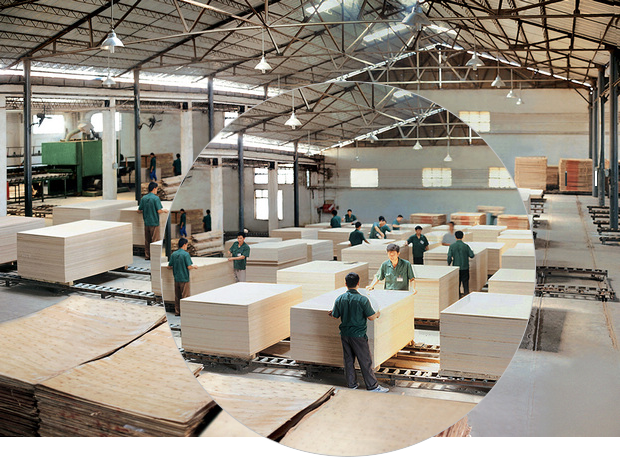 At present, Asia's most powerful wood flooring manufacturers, specializing in high-end European brand floor and domestic first-line brand manufacturing processing. To aggrandizement wood floor, solid wood floor and solid wood floor R & D, production is a global leader.
Companies adhere to the product quality as the core competitiveness, have the industry's most comprehensive quality inspection institutions, from raw materials into the factory to the finished product in the production process to conduct a comprehensive quality control, dedicated to the production of truly healthy environmental protection products.
Uphold the first-class international quality standards, the company the firstThrough the national award of aggrandizement wood floor production license, IS09001:2000 quality management system certification, at the same time to obtain the product certification of Chinese environment mark, national mandatory standard special spot checks of qualified standards of production enterprises, won the China Light Product Quality Assurance Center certification and the China Indoor Decoration Association quality environmental protection brand integrity, no poison ( green ) interior decoration materials certificate. And took the lead through the EU CE certification, FSC international forest certification, marking the product quality has reached the international environmental standards, the products are exported to over 20 overseas countries and regions.
After many years of accumulation of technology, the company prospective convergence industry related personnel, established the world leading level of the " B&D " research and development institutions, introduced many innovative products, access to a wide range of customers love and praise. At the same time, the company will soon be completed the two phase of world class model plant, annual production capacity can be increased to 10 Million square meters, can fully meet the global high-end customer demand elasticity of manufacturing.
Facing the future, the company will uphold to concentrate on, professional, focused on the spirit of enterprise, through creating a world class forest model plant, and planning the implementation of integration strategies, control the upper wood density fiber board and land resources, brought together the industry first-class talents, build a leading global research and development management system. In its own brand, the company focus on the global promotion of the good home furnishing brand, will become the global elite home furnishing and high-end commercial establishments, ground to provide total solutions and humanized home furnishing products.
BAOSHENG WOOD FLOOR,GLOBAL PROMOTER, LEADER.
OUR HONOR